What is Bamboo Flooring?
The new era of timber flooring – bamboo flooring. Bamboo flooring has gained wide appeal in recent years, and it's easy to tell why. Bamboo is an environmentally friendly product, durable, strong, and absolutely beautiful.
Though it's categorized as a "hardwood" product, bamboo is not wood at all but actually grass. Bamboo is a resource we don't have to worry about deforesting. Bamboo grass forests are harvested every five years or so, and there is no replanting necessary; it replenishes itself and is one of the most prolific and fastest-growing plants in the world.
With its rapid harvest time and regeneration properties, bamboo flooring is the leading eco-friendly flooring choice. The sustainability and renewability of bamboo is something that can give you peace of mind if the environment is something you feel strongly about in your materials choices.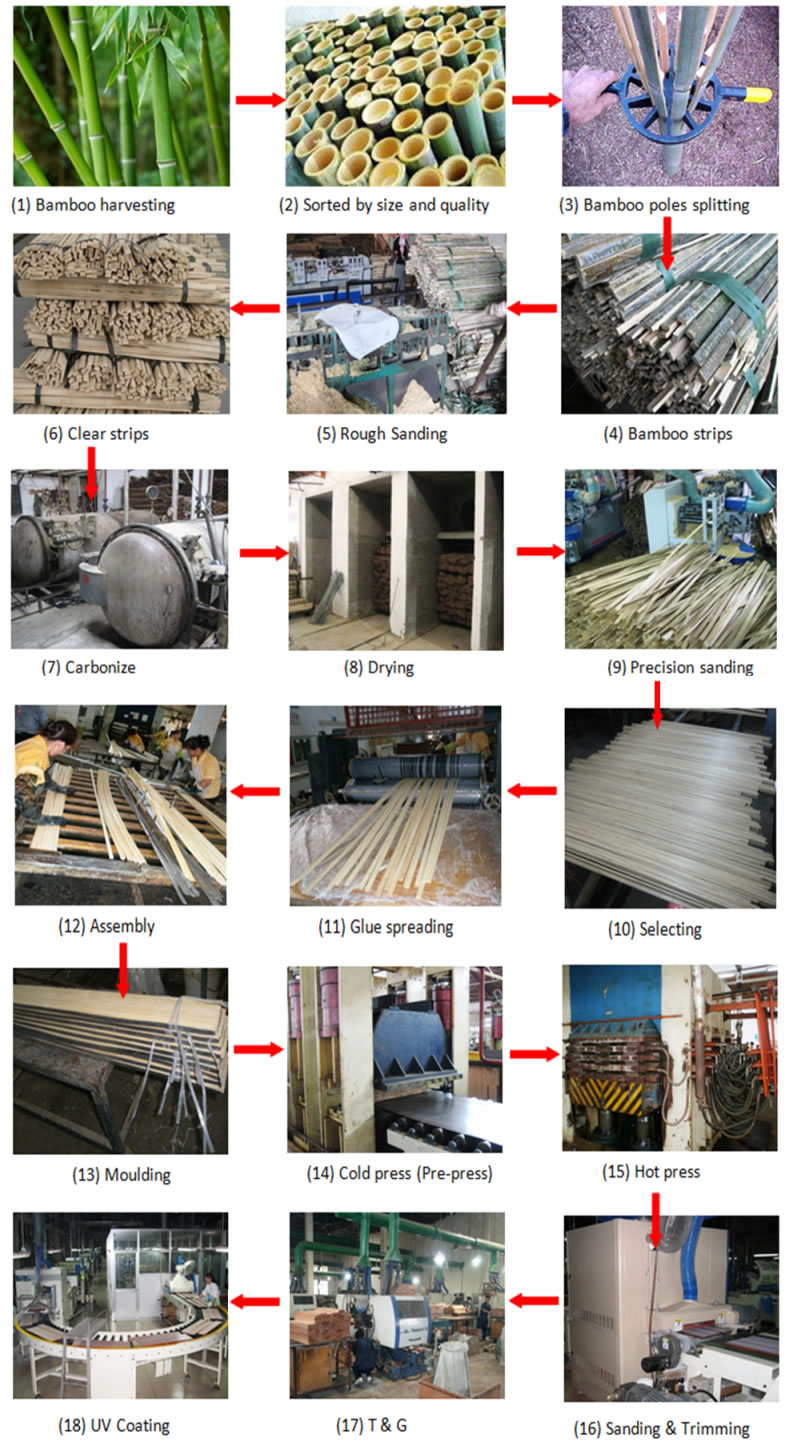 Type of Bamboo Flooring
Bamboo flooring offers "regular" bamboo which is in vertical and horizontal format; and strand-woven bamboo, with a natural (light) and carbonizes (dark) option. Each has classic hardwood look that will look great in any space.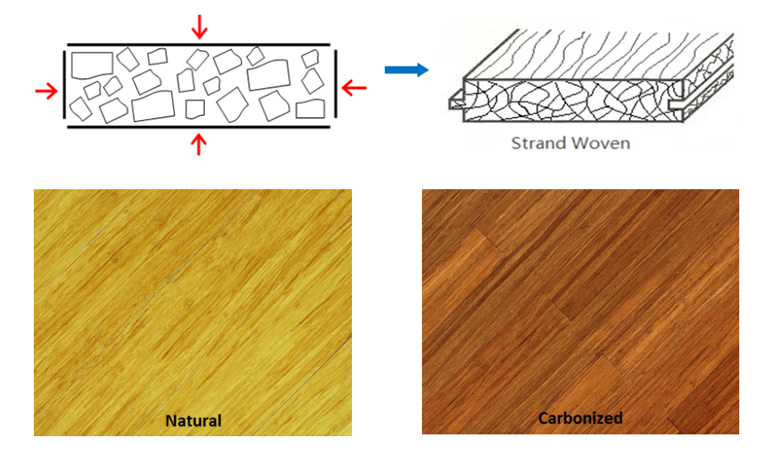 Vertical Bamboo Flooring
Vertical is also called Side Pressed. Vertical grain is side pressed with 1-ply structure. The bamboo strips stand together in vertically, gluing and pressed. Bamboo strips are oriented on edge, reducing the visibility of "knuckles", and providing a cleaner, flowing appearance.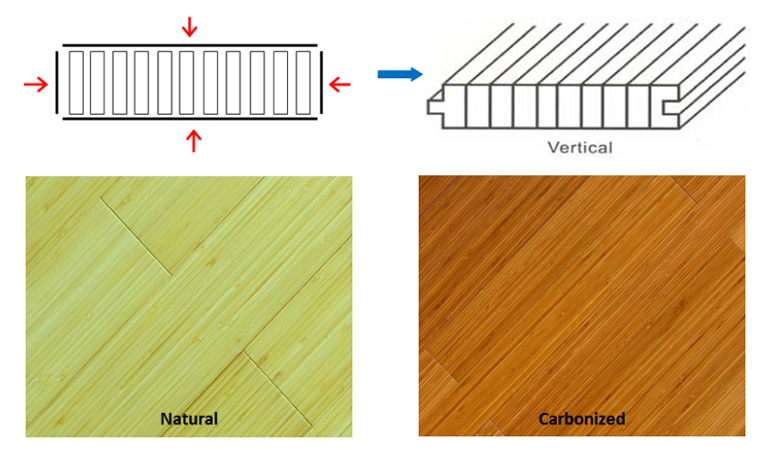 Horizontal Bamboo Flooring
Horizontal is also called Plain Pressed or Flat Pressed. Horizontal grain is flat pressed with 3-ply structure. The bamboo strips are pressed in the same direction and paralleling with 3 layers. The look of the finished horizontal surface is one where the characteristic "knuckle" of the bamboo is randomly visible.